A Visual Studio extension that enhances development functionality in Business Intelligence Development Studio (BIDS) and SQL Server Data Tools (SSDT).
This project was previously called BIDS Helper (see Project History)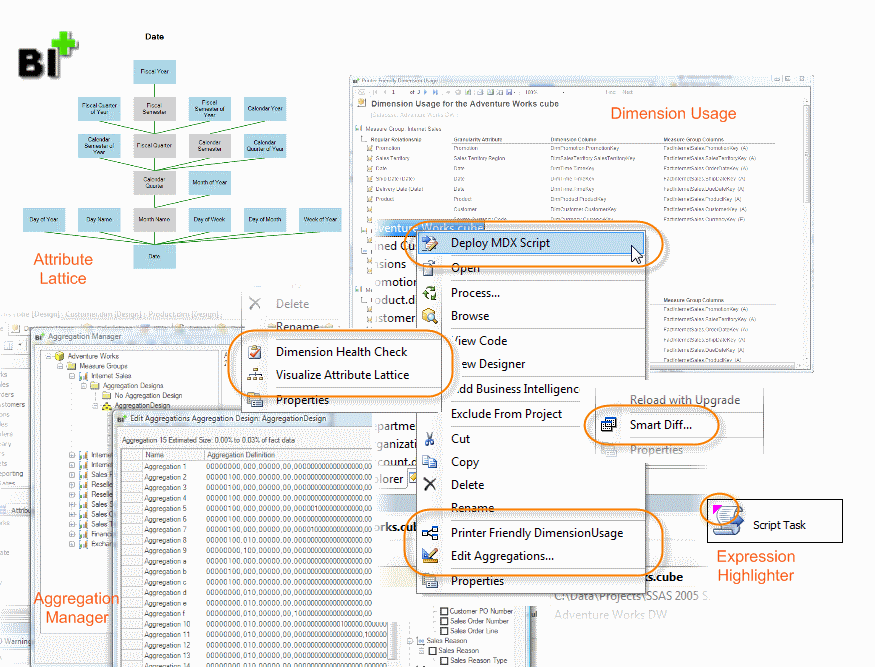 Installation
Starting with Visual Studio 2015, BI Developer Extensions is installed from the Visual Studio Marketplace.
For install instructions with earlier versions of Visual Studio, see the downloads page.
Documentation
All of the features in BI Developer Extensions are documented under the Features menu.
SSAS Multidimensional Features
SSAS Tabular Features
SSRS Features
SSIS Features
Common Features
News