Applicable to:
SSAS Multidimensional
|
SSAS Tabular
|
SSRS
|
SSIS
|
Common
Visual Studio 2015
BI Developer Extensions for SQL 2016 is installed in Visual Studio 2015 and this version of the add-in is published in the Visual Studio Gallery. To install it, go to Tools… Extensions and Updates… go to the Online tab and then search for BIDS Helper (be patient as we are in the progress of renaming to BI Developer Extensions):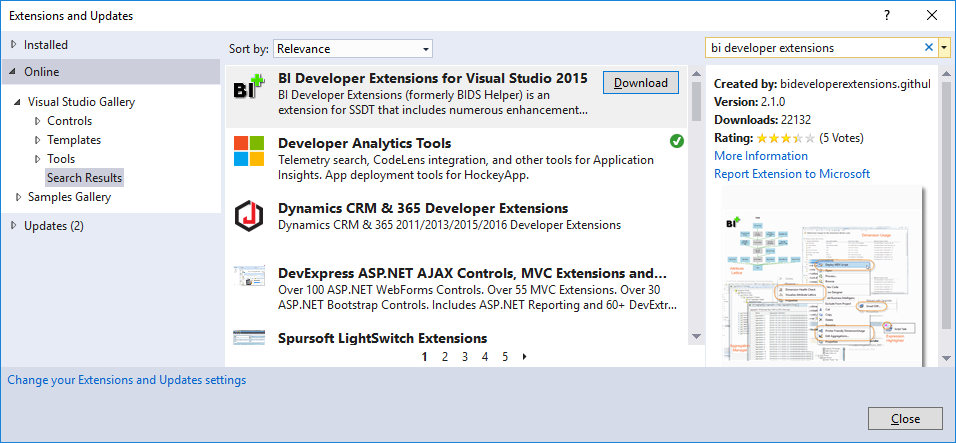 You can also download it from the Visual Studio Gallery in a web browser here.
KNOWN ISSUE: When installing SSDT, install SSAS, SSRS, and SSIS. BI Developer Extensions does not currently support partial installs of SSDT.
Visual Studio 2017
If you must use Visual Studio 2017 then click furmangg and shoot me an email to become a beta tester as we work on support.