Applicable to:
SSAS Multidimensional
|
SSAS Tabular
|
SSRS
|
SSIS
|
Common

Find Parameter References
Find references to the selected parameter -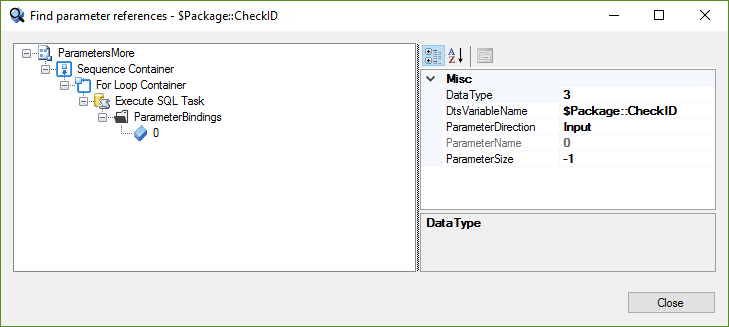 Find Unused Parameters
Finds parameters that are not used anywhere. Available for both package and project parameters. Checks in the current package only, so project parameters listed as unused may still be be used by other packages in the project.